What People Are Saying About Candorful
"My experience with the Candorful team was remarkable. Each interview dynamically built upon the last, and taught me new lessons and teachable points. With what I learned from each one, and the overall themes collected throughout the whole experience, I am confident that I will be ready to land my ideal job"
"Friday I completed the last of the three mock interviews with Candorful. This was an outstanding experience, to say the least. I was provided honest & candid feedback from all three interviewers that will make me better and assist me in being successful at a job interview. If you have not signed up yet I would highly encourage you to do so, it can only help you better prepare for future job interviews. I know I have said it before but I'll say it again. A huge thank you goes out to Peter Sukits for putting the idea of Candorful into action and to Pat Hubbell, Mike and Erik for taking their valuable time to do the mock interviews with me."
"The concept is absolutely brilliant. As technology moves forward and employers develop the ability to reach across the globe for talent, interviewing skills in front of a camera become more and more important. Those who really take advantage of this experience have a lot to gain.â€
"I finally landed a position with (top consulting firm), Malaysia….and I would like to thank you for your generosity in including me in your mock interviews. They are extremely helpful, and I am grateful that I have met you and other amazing folks (interviewers) along the way.â€
"Thank you so much for your time, feedback, and constructive criticism. This program is outstanding and I am so glad you are helping veterans with this…..Flying out to Salt Lake City today for an interview tomorrow. I definitely feel confident and ready for the interview, thanks again! I'll let you know how it goes.â€
"I cannot thank the Candorful Team for helping me prepare for internship interviews with several different companies. Going through the process and getting different perspectives from each interviewer were essential. The sessions were intense and the feedback that was given helped me to get better. I am very thankful for yourself, Peter S., Mark B., and Stephen R. and all you do to assist transitioning Veterans. The (internship search) process is going great! I have 3 offers for the fellowship with two of them being my top choices."
â€I conducted my first mock interview with Michael S who volunteers his time with Candorful. Michael provide me some excellent feedback from our session. All I can say is it was an awesome experience. It really assisted me in understanding the interview process and making me feel more comfortable talking about myself and what I could bring to an organization. I have two more mock interviews and I am really looking forward to them. Thank you Clifton Cooper for bringing this excellent resource to light and thank you Pat Hubbell for assisting veterans in our journey to the civilian side.â€
I had a fantastic week of interview practice with #Candorful members Pat Hubbell, Justin and Erik. Thank you all so much for offering this free service for veterans. I really learned a lot!"
I finished up my 3rd practice interview with Candorful this morning. I highly recommend using this service to improve your interview techniques and build confidence. Pat, Kim and Mike did an outstanding job.
Transitioning? Don't neglect to prepare for one of the biggest steps in the process- the interview! Contact the great folks at Candorful and get the help/preparation you need!
*"With the interview process being so different for company to company, I found that the assistance I got from Candorful really provided me a well-rounded look into what I might see. The multiple interviewers and perspectives really helped prepare me for anything I could possibly see and then some when it came to my job interviews!"
"Today I had my second of three practice interviews with Candorful. What a great opportunity provided by Pat Hubbell and team with free interview preparation. I can't thank her and the team enough! The process of joining Candorful and setting up interviews was super easy and Pat worked with me to get the practice interviews done quickly The interviews themselves so far have been professional and extremely realistic as if you're applying for the job. This only helps to work out the nerves and rehearse answers prior to the real thing. Not only that, you get instant feedback and constructive criticism from your interviewers, which 9/10 times you won't get from a real job interview, and this only helps make you better for your next real job interview Please check them out if you haven't already!"
"I read about it, I talked about it, I even watched some video clips that had good tips on it. My confidence was still lacking as the interview loomed closer. There are just some things you need to do in person to get the experience needed for the level of confidence it takes to get the job you want. And I didn't have it.
As a transitioning senior military officer, I know the TAP program prepared me for a lot of things. There are a lot of organizations that help veterans and I gratefully used several of them. There are none like Candorful and they are filling a gap the in the jobseekers preparation that is being missed everywhere else.
I finally landed the interview for the job I really wanted. As much as I had read about interviewing, I had not done it in over 20 years and other than a few slides, it wasn't covered in TAPs. I contacted Candorful and they immediately set me up in their unique and amazing interview coaching program.
The three professional video interviews were exactly what I needed. I received immediate verbal feedback followed up within an hour by written feedback. I was able to compare my progress as I advanced to each interview. This allowed me to see areas that I needed to work on and areas that I had improved.
*I got the job! I walked into the interview very confident and well prepared. I can't thank Candorful enough for their expert coaching and the great service they provide!"
Linkedin Post from Clifton Cooper
"Candorful is a game changer. They provide veterans with a three series interview preparation package. They use the repetition method with immediate verbal feedback at the end of each session. They provide written feedback within the hour to help prepare for follow-on interviews. I cannot say enough about my experience with Pat Hubbell and Peter Sukits as well as their whole team. I suggest this for any transitioning veteran. Did I mention that I had a former McKinsey recruiter give me a mock interview? This will be a disruptor in the career space."
Linkedin Post from Matt Rosenbaugh, Linkedin Influencer
Transitioning Veteran Team: I had some questions over the last couple days about mock interviews and wanted to share a great free resource.
The Candorful connects transitioning military veterans with qualified interviewers for practice job interviews. While this something essential to anyone's transition, it is extremely important for Veterans, who may have never interviewed during their careers.
What I love about this service is that they focus on several specific goals and outcomes:
Practice: They conduct multiple realistic, live practice interviews to help build comfort and confidence in the interview experience.
Realism: They conduct live video in a one-on-one setting with experienced interviewers, creating a realistic interview environment to help you become familiar with the interview experience.
Feedback: Each interview session culminates with a personal feedback session. Mentors will tell you where your strength spikes are and where you have areas to practice and grow.
I cannot stress enough how important interview practice is in finding and securing your dream job. Use this as a way to not only increase your skills, but gain confidence for the big day."
 Matt Rosenbaugh
Ohio State Military Science Asst Professor, Chief Veteran Connector-Big Voice Radio, former Helicopter Instructor Pilot, US Army
Feel free to contact us below and we'll get back to you as soon as possible.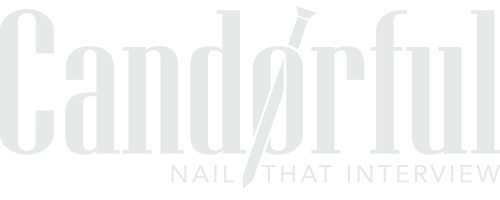 CANDORFUL IS A 501(C) TAX EXEMPT, NATIONAL NON-PROFIT CHARITABLE FOUNDATION. TAX ID #82-2947445
Candorful is an equal opportunity organization and complies with all applicable federal, state, and local anti-discrimination laws. Candorful strictly prohibits discrimination against employees, volunteers, or program participants, or any other persons because of race, color, religion, national origin or ancestry, ethnicity, sex (including pregnancy and sexual orientation), gender (including gender nonconformity and status as a transgender individual), age, physical or mental disability, citizenship, past, current, or prospective service in the uniformed services, genetic information, or any other characteristic protected under applicable federal, state, or local law. All Candorful employees, other workers, agents, volunteers, and representatives are prohibited from engaging in discrimination as described above.